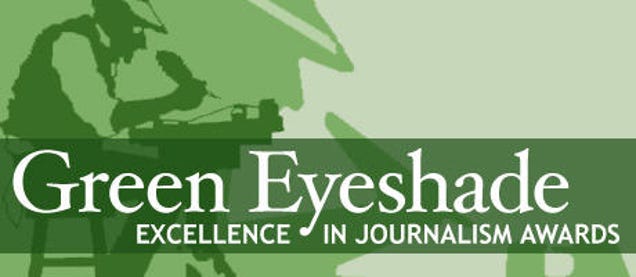 La scorsa settimana il capitolo meridionale della Society of Professional Journalists ha annunciato i vincitori del 67 ° Annual Green Eyeshade Awards . FUSION ha spazzato primo, secondo e terzo posto nella categoria documentari / televisivi.

Il team "The Naked Truth" è stato premiato con il primo premio per il documentario " Undocumented on Campus ". Il team ha anche portato a casa il secondo premio per il loro speciale " The Naked Truth: Standing Rock ".
Il team di produzione ambientale della rete è stato premiato con il terzo premio per il suo speciale "98% umano". FUSION è stato anche premiato con un terzo posto nella categoria videografica / online o televisiva di "Bolder".
I Green Eyeshade Awards sono il più antico concorso di giornalismo regionale della nazione. Dal 1950, The Green Eyeshades ha riconosciuto il miglior giornalismo negli Stati Uniti sudorientali - che ora include stampa, televisione, radio e online.